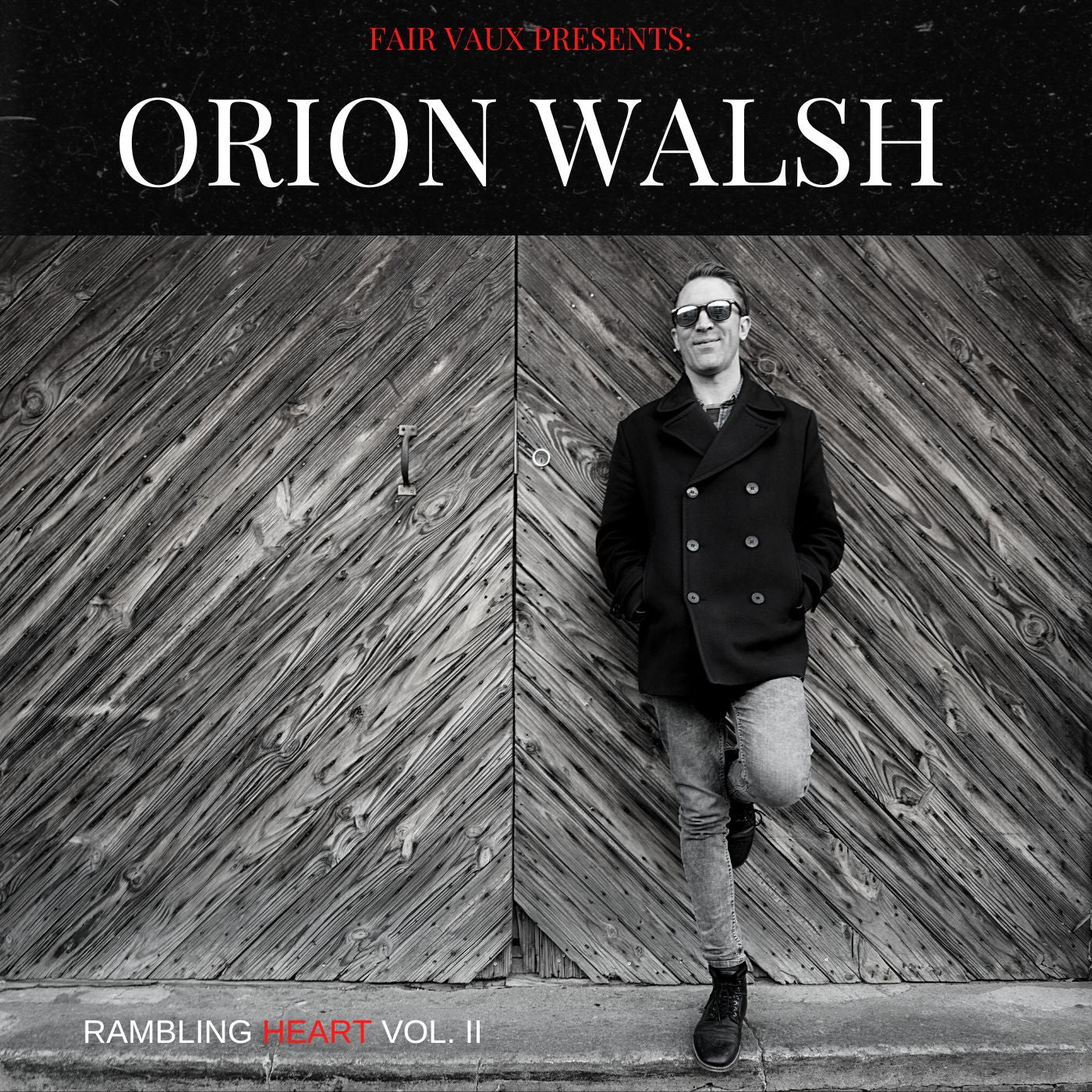 Orion Walsh: Rambling Heart Vol. II: CD
📦 Free US Shipping at $59
🚚 Same Day Shipping
Order by 1pm EST for same day shipping on all in-stock, non-preorder items
---
Limited Edition CD
Blending textures of Americana and western to pop and emo; illustrating cinematic stories of loss, heartbreak, sentiments, hope, travels on the road, and in this case, the sky, singer/songwriter Orion Walsh by-way of Lincoln, Nebraska offers Rambling Heart Vol. II, a postcard in soundtrack format set to release April 29, 2023 via Fair Vaux, distributed exclusively by Steadfast Records.
Rambling Heart Vol. II never ceases to deliberately unpack in songs like, "Home To You" and "Can't Be Worried," then finds a way to fold back up in "So Many Places To See" and "Planes, Trains, Automobiles." Unique and setting its course for any adventure or road trip playlist, Orion Walsh unlocks the heart of a true traveler and tells his stories from airplane windows.
With over fifteen years of touring and recording as a solo artist, Orion Walsh spent his early-twenties as a Tooth & Nail Records recording artist in the emo-rock outfit, Slow Coming Day, where the group would see its first hiatus in 2006 and open doors, avenues and travels for Walsh to navigate on his own while leaving zero breathing room for deceleration.
Having recorded 5 full-length albums and 4 EP's through a variety of independent record labels, Walsh teams up with boutique-imprint label, Fair Vaux to release his second installment, a revisitation derived from the idea to respond to the first volume of Rambling Heart, a 20-song collection of songs recorded over the first 5 years of Walsh's solo career.
Still rambling and even stronger than ever, we are proud to introduce the world to Rambling Heart Vol. II coming April 29, 2023.
Rambling Heart Vol. II features a revisioned version of "Melt With the Snow," remixed by Aaron Edwards (Black Veil Brides, Lucy Hale, The Cab), along with songs produced by Lucas Kellison, Jonathan Jones (formerly of Waking Ashland) and various masters by Doug Van Sloun (The Gloria Record, Cursive, Bright Eyes).
Orion has performed his music in 15 different countries and opened up for artists in the past such as Big Bad Voodoo Daddy, David Dondero, Mae, David Bazan, The Mynabirds, Wild Child, Samantha Crain, Wayne Hancock, 6'10 and many more.
Several of his songs have been used on television and independent films in the past, including "Skins" (UK), "Pawn Stars", "NY Ink" (TLC), "What Not to Wear", & "America's Next Top Model" of international fame. Expect to see more from this free-spirited traveler and songwriter in the years to come.
Track Listing:
1. Home To You
2. Planes, Trains, Automobiles
3. So Many Places To See
4. House Arrest
5. Greetings From Galway
6. Where I'm Going Next I Don't Know
7. No More
8. Can't Be Worried
9. Melt With the Snow
10. When the Hangman Calls
---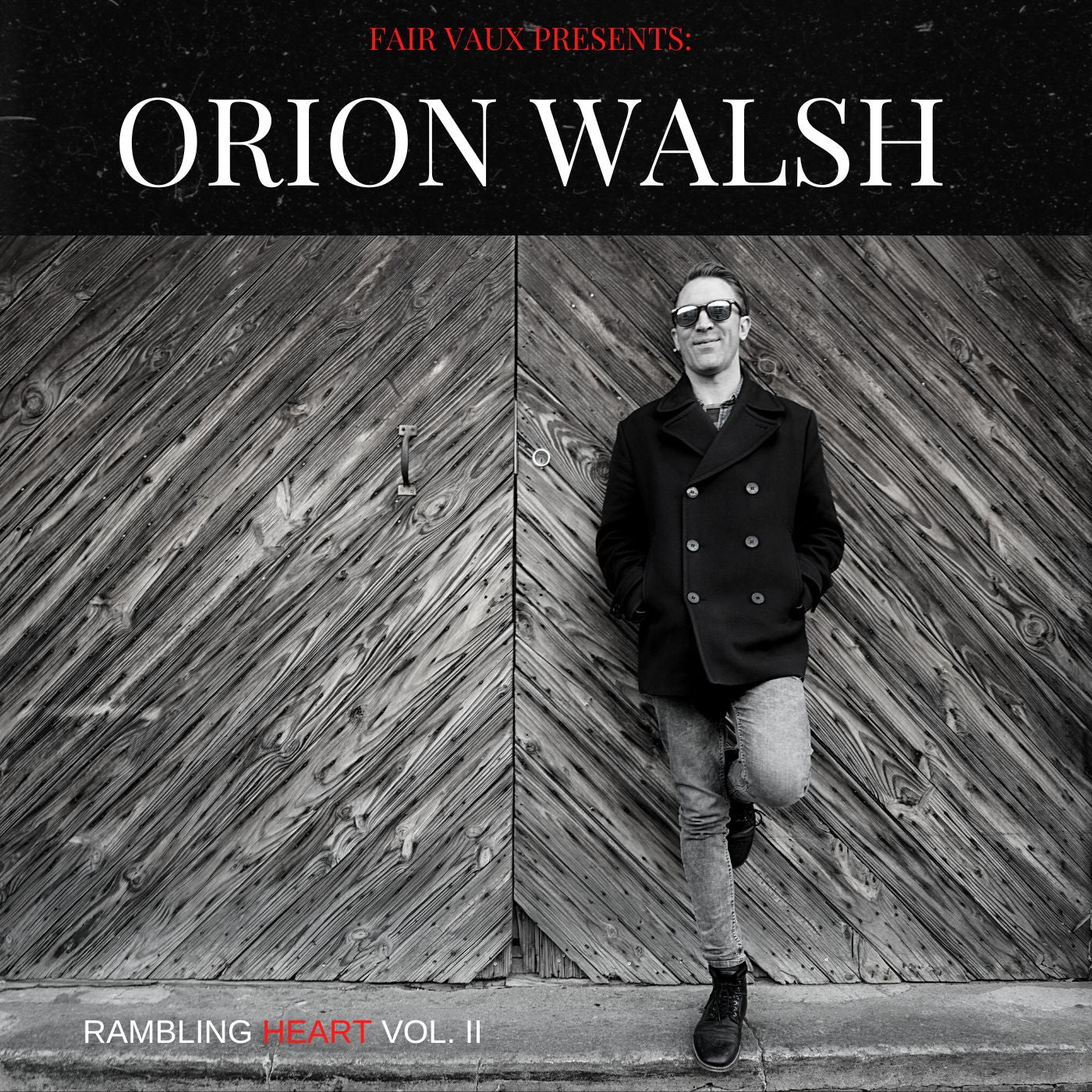 What's New
View all
Save $6.50
Save $8.00
Save $5.00
Save $5.00
Save $4.00
Save $2.00
Save $2.00
Save $4.00